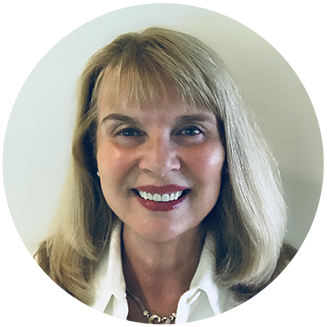 Why Should Businesses Choose Payroll Outsourcing?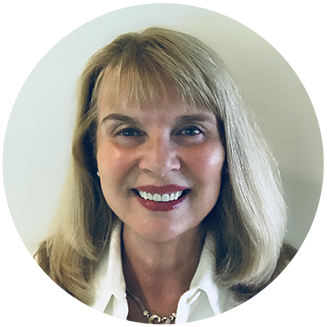 Ms. Pomerantz is the CEO of TPG HR Services USA and has over 35 years of Human Resources practices experience. She holds a Master's in Human Resource Management (MHRM) and is a certified Senior Professional in Human Resources (SPHR) and SHRM Senior Certified Professional (SHRM-SCP). Mary also serves as CEO of Mary Pomerantz Advertising, one of the largest recruitment advertising agencies in the country. Earlier in her career, she was president of the 17th largest staffing firm in the country.
The importance of correctly managing employee payrolling, combined with the sheer complexity of state and federal regulations, has led many business owners and CEOs to choose payroll outsourcing. The reasons for payroll outsourcing usually vary depending on the company and workforce size. For many smaller businesses, the lack of resources to hire the necessary qualified and experienced payroll professionals is often cited.
In some cases, small business owners and managers have to do everything themselves spending countless hours processing and managing payroll. As a result, strategic growth initiatives that help businesses to grow like sales and marketing are not giving the necessary amount of time and attention they need to succeed.
In other cases, companies have been forced to delegate payroll responsibilities to employees who do not possess the necessary payroll expertise. Oftentimes these same employees are not up on all the latest rules and regulations relating to the confidentiality of employee salaries and other personal information. Finally, there often are additional expenses for software licenses or online services used in processing in-house payroll.
How Payroll Outsourcing Works
While business leaders are ultimately responsible for ensuring their employees get paid promptly and properly (and all appropriate taxes and financial distributions are made), employing payroll outsourcing such as that offered by TPG HR Services eliminates many of the day-to-day details involved in processing payroll. Once they collect and send their payroll data to the payroll outsourcing provider, they can rest assured that all of the further processing will be done accurately and in a timely manner. The payroll outsourcing provider will import the data, perform all the transactional processes, deliver the payroll output to the client, and send any necessary data to third parties such as the IRS or other governmental institutions.
In addition, they can also answer any questions or provide a variety of statistical information based upon an analysis of this data, tailored to the specific needs of the business. This can be an invaluable tool when planning for future hiring and retention decisions in response to changing business conditions. Essentially, payroll outsourcing can give business leaders the time and the financial data necessary to make the best strategic decisions for their company's future – a "win-win" situation for all involved.
What to Look for in a Payroll Outsourcing Provider
There are a variety of important factors to consider when choosing a payroll outsourcing provider with whom to partner. These include their expertise and experience, commitment to compliance safeguards and data protection, flexibility and personalization options, and cost-effectiveness.
Expertise and experience
As any business leader knows, the world of payroll processing has enumerable details that often change frequently with new laws and regulations on the federal, state, and local levels. When choosing a payroll outsourcing partner you need to be confident in their level of expertise and experience. This is particularly true for organizations that have operations or employees in different states or countries. At TPG HR Services our team of dedicated HR professionals continually keeps abreast of the latest regulations and available technology to deliver the most seamless payroll outsourcing experience to our clients. And, by having an entire team at your disposal, you don't have to be concerned about covering for an internal "payroll person" when they take time off or leave unexpectedly. Your payroll will always be handled professionally and in a timely manner.
Commitment to compliance safeguards and data protection
Non-compliance with payroll-related regulations can be a very expensive and painful proposition for any company – especially small businesses with already stretched resources and budgets. As a small business owner, you simply can't afford to risk outsourcing your payroll to a company in which you don't have the highest level of trust in their compliance and data safeguarding procedures. At TPG HR Services we have clear and redundant procedures in place to guarantee your compliance with all relevant laws and regulations and the security of your sensitive employee information. In addition, by using an outside payroll provider, you don't have to worry about internal employees having access to confidential employee information as part of the payrolling process. Many of our clients appreciate this aspect of payroll outsourcing from business leaders to "rank and file" employees who can be confident that their personal information is secure.
Flexibility and personalized options
Every business has its own unique needs and challenges. At TPG HR Services we get to know each and every client's specific set of requirements and tailor our approach to your personal needs. Furthermore, we can quickly pivot and provide additional resources to you if your needs change. At TPG HR Services we know how important it is to be nimble in the face of changing business conditions, and we will work with you to provide the kind of individualized service you deserve. Why settle for a one-size-fits-all software package or service when you can have a partner that caters specifically to your business's unique needs?
Cost-effectiveness
All of the advantages of payroll outsourcing mean nothing if the service provided is cost-prohibitive. At TPG HR Services we will work within your budget to deliver the highest level of service possible in the most cost-effective way. TPG HR Services can provide maximum value to your company by efficiently and effectively managing your payroll processing needs while staying within your designated budget.
Take Advantage of the Benefits of Payroll Outsourcing Today
As you can see, payroll outsourcing can be a great choice for many business leaders who are always looking for ways to concentrate on the critical drivers of their company's growth and profitability. If you are a business owner or leader who is still managing your payroll in-house or through an "off-the-shelf" software product or service, isn't it time that you investigated how a payroll outsourcing provider can save you valuable time and money? At TPG HR Services we have an experienced and highly skilled team that you can trust to handle your payroll management with the level of service and expertise your business deserves. Why not give us a call and find out how payroll outsourcing through TPG HR Services can help to fuel the success of your business today?