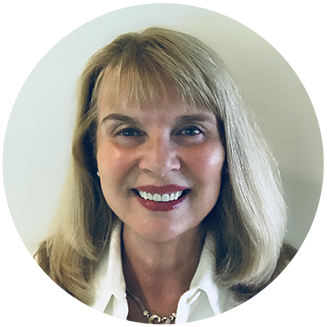 Workplace Safety: How Safe is Your Workplace Environment?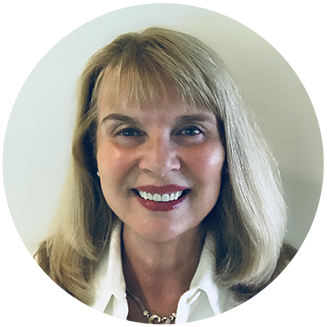 Ms. Pomerantz is the CEO of TPG HR Services USA and has over 35 years of Human Resources practices experience. She holds a Master's in Human Resource Management (MHRM) and is a certified Senior Professional in Human Resources (SPHR) and SHRM Senior Certified Professional (SHRM-SCP). Mary also serves as CEO of Mary Pomerantz Advertising, one of the largest recruitment advertising agencies in the country. Earlier in her career, she was president of the 17th largest staffing firm in the country.
Are You Taking the Correct Precautions In Your Workplace?
Workplace safety may not be a primary concern for many business owners and managers, but it certainly should be. The AFL-CIO published a 200-plus page report in 2015 painting a picture of a nation of employers and legislators who have neglected the safety of the American workforce and highlighting the need for more protections and safety measures.
While the 24th annual report titled "Death On the Job: The Toll of Neglect," pointed out that things have improved since the passage of the Occupational Safety and Health Act of 1970 (saving over 500,000 lives), it also stated that there is still a long way to go. [1]
Key Numbers from The Report
4,585 U.S. workers were killed on the job in 2013, representing a slight decline since 2010.
An estimated 50,000 died from occupational diseases, meaning 150 workers on average per day died due to hazardous working conditions.
Nearly 3.8 million workplace injuries were reported, but the report estimates that the actual number (including unreported injuries) is between 7.6 million and 11.4 million.
North Dakota is the most dangerous state for workers and has been for the last three consecutive years in the annual report. It has the highest fatality rate in the nation at 14.9 deaths per 100,000 workers.
Hawaii is the safest state, with a fatality rate of 1.6 per 100,000 workers. Washington (1.7 per 100,000 workers) was next on the list.
The total cost of these injuries, illnesses and fatalities are estimated to be in between $250 billion and $360 billion.
The construction sector had the largest amount of fatalities in 2013; followed by transportation and warehousing; and agriculture, forestry, fishing and hunting.
Transportation incidents had the highest number of fatalities, followed by workplace violence.
Deficiencies in Workplace Safety Protocol
One of the criticisms in the AFL-CIO report was the lack of severe enough fines and penalties to deter employers from allowing hazardous work conditions. The average penalty for a serious violation in the 2014 fiscal year was $1,972 for the federal Occupational Safety and Health Administration (OSHA) and $1,043 on the state level. The median penalty for fatality cases investigated by federal OSHA during the same time was $5,050 and $4,438 for state investigations.
Even further, both the federal and state divisions of OSHA are woefully understaffed and compromised in their ability to monitor the state of workplaces throughout the nation. The organization has a total of 1,882 inspectors to inspect 8 million workplaces for workplace safety. With these numbers, it would take 140 years to inspect every workplace just once. For state OSHA inspectors, each workplace could be inspected once every 91 years. This lack of oversight allows employers to cut corners in workplace safety more easily. There is one OSHA inspector for every 71,695 U.S. workers.
Workplace Safety is Not Only a Concern for Manual Laborers
While overexertion and bodily reaction were the leading causes of injuries, accounting for more than a third of all lost-time injury cases in the private sector, it's an erroneous assumption to believe that only construction workers and manual laborers are at risk. The AFL-CIO report clearly shows that all workers in all workplaces are potentially exposed to some level of risk.
The health care and social assistance industry accounted for 20.9 percent of all nonfatal workplace injuries (highest among private sector industries), while manufacturing accounted for 15.9 percent and retail trade made up 14.6 percent.
Of the 917,090 nonfatal lost-time injuries, women workers fared much better than their male counterparts, making up just 38 percent of the total.
Common Workplace Safety Hazards
Multiple potential safety and health hazards exist at the workplace that employers and employees need to be aware of. However, several safety issues appear to be growing and require special attention.
Workplace Violence
In recent years the news has shown the most troubling of all workplace safety concerns; workplace violence. In 2013, 738 workers were killed due to violence by a person at work, with 404 being considered workplace homicides. Yet, AFL-CIO describes a problem much more serious than the numbers would indicate. Suicides at work have increased by 13 percent since 2012, and the report cites bullying and increased work pressures as a reason for the growing problem.
AFL-CIO also mentions violent and nonfatal attacks that are unreported as another major cause for concern. A 2012 survey by the Merit Systems Protection Board reported that one in eight federal government employees witnessed workplace violence, with the majority of these accounts (23 percent) coming from the Veterans Administration. [2] In the private sector, the Bureau of Labor Statistics reported over 26,000 workplace violence incidents which led to missed time at work in 2013 – an increase from 2012. [3]
Health care and social service settings, along with late-night retail establishments and transportation services are considered to be vulnerable to workplace violence.
Infectious Diseases
The Ebola epidemic of 2014 in West Africa was a stark reminder of the unpreparedness of hospitals and other healthcare facilities to care for patients with infectious diseases. This became clear when two healthcare workers at Texas Presbyterian Hospital, in Dallas, contracted Ebola while caring for an infected patient. It was soon learned that many healthcare organizations were not equipped, prepared or trained to handle patients with infectious diseases. [4]
Dangerous Office Spaces
Just because you're in a nice and cozy office doesn't mean you're safe from injuries. Slips, trips, and falls are among the most common causes of workplace injuries, and offices are certainly not immune. [5] If your office is messy, overcrowded, poorly laid out and cluttered, the chances of an injury through an unfortunate fall are greatly increased.
Additionally, AFL-CIO reports that ergonomic injuries (generally caused by awkward or continuously sustained postures) are the largest safety hazards faced by workers. In 2013, musculoskeletal disorders accounted for 33.5 percent of all workplace injuries.1 People who are constantly hunched over their keyboards or sitting in uncomfortable positions are prime targets for ergonomic injuries.
How to Make Your Workplace Safer
Every workplace incident, illness or accident can potentially cost your business money you don't want to spend. This not only includes workers' compensation, but also the subsequent loss of production. As the business owner, you are ultimately responsible for workplace safety at your company for all employees, management, and visitors.
It is also the job of employers to empower their employees with the responsibility of contributing to the overall safety of the office or work environment.
Keep These Workplace Safety Tips in Mind
It Can Happen to You: Few people ever plan to get into an accident or expect a safety incident to arise at work. The best way to be protected from these is to recognize that no workplace is 100 percent safe and that an accident can happen at any time.
Use Space Well: Don't overcrowd work areas with too many employees or too much furniture. Keep passageways clear and the work areas well lit.
Conduct a Workplace Safety Audit to Identify Potential Dangers: Locating potential hazards at a construction yard is a lot easier than locating them in an office that appears relatively safe on the outside. It's important to think about the ways certain equipment will be used, who will be using it and where it's located in your workspace.
Take Breaks: A short five – 10 minute break will keep productivity high, minds sharp and accidents low. Burnout and fatigue are often precipitators of accidents.
Make Employees Aware: Educating your workers about some of the safety hazards in their area is an easy way to help prevent accidents.
An HR Services Provider Can Help
Ignoring the workplace safety warning signs can result in injuries and costly Workers' Compensation claims. Working with an experienced HR service provider can help you reduce Workers' Compensation costs, while also lowering the risk of injuries on the job. Speak to the knowledgeable and experienced professionals at TPG HR Services USA by calling 732-917-6000 to learn more about how we can help you with workers' compensation, employee relations, employee communications and dozens of other services.