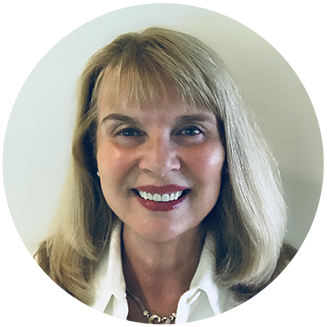 Common HR Mistakes and How to Avoid Them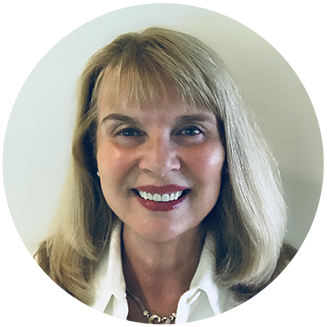 Ms. Pomerantz is the CEO of TPG HR Services USA and has over 35 years of Human Resources practices experience. She holds a Master's in Human Resource Management (MHRM) and is a certified Senior Professional in Human Resources (SPHR) and SHRM Senior Certified Professional (SHRM-SCP). Mary also serves as CEO of Mary Pomerantz Advertising, one of the largest recruitment advertising agencies in the country. Earlier in her career, she was president of the 17th largest staffing firm in the country.
Human resources (HR) is a critical component of all businesses, regardless of their size. How a company interacts with its employees can either be positive or negative. In today's economic environment, losing money and facing legal troubles are not ways to sustain or build a business. Sometimes, HR mistakes are not easy to detect. From an outdated employee manual to missing the latest government guidelines, HR mistakes can come in many different forms. The most important thing small businesses can do is never treat the HR function as an afterthought or a low-priority concern.
Mistake 1: Making the Wrong Hires
Hiring the right personnel can sometimes seem like crossing your fingers and hoping for the best. A top-rated company cannot remain at the top using this methodology.  Ineffectual hires can be costly to a business's bottom line. An effective hiring procedure should include an accurate and comprehensive description of the job. Interview questions should be tailored to obtain measurable suitability of the candidate's abilities to perform the required tasks. Asking someone to work with you without explaining exactly what the job will entail is asking for trouble. The candidate might be absolutely perfect but not for this job. When developing the job description, an ideal candidate should also be generated.
This same type of procedure should be used for internal promotions. Promotions should not be based strictly on tenure with the company or personal relationships. An individual's advancement must be centered on the ability to handle the responsibilities associated with the new title. Again, a description and profile should be created before prospective candidates are questioned.
Mistake 2: Outdated or Non-Existent Employee Handbooks
As soon as the employee signs the contract, a current and comprehensive employee handbook should be placed in his or her hands. From the obvious to the obscure, this documentation should cover all the aspects that could be misunderstood by new employees. Along with a code of conduct, the manual should include the following essential policies:
Communications
Compensation and benefits
Employment and termination
Nondiscrimination disclaimer
A key element that is too often overlooked is an acknowledgment sign-off. If an infraction does occur, the quickest excuse is "I didn't know that it was company policy." With a signed copy of the employee indicating that the manual was read and understood, this pretext is invalidated.
One of the most fluid areas is the code of conduct. With the rapid advancements in technology and the widening of the social media landscape, a company's reach extends beyond the four walls of its physical location. A well-written code of conduct establishes a general tone for the organization and indicates the mission and core values that should be maintained across all platforms.
Mistake 3: Ignoring Onboarding and Training
Detail and attention are given to the completion of all the necessary paperwork during the onboarding process. According to your new employee's resume, the assigned tasks should be no problem. So, why spend time on training? Expecting a new employee to come in and understand all the aspects of your business is illogical. A detailed assimilation procedure is the best way to assure that your new hire is not overwhelmed and has the proper tools for the job at hand. In addition to formal training, this adjustment period should include meeting colleagues, learning locations of critical materials, and other steps that smooth the transition. Depending on the level of expertise needed for the position, it may also be appropriate to assign a mentor for the most intensive support.
Mistake 4: Payroll Errors
When that payday rolls around, most employees, both new and seasoned, are excited and delighted. The fastest way to turn that smile into a frown is if there is a problem with the paycheck. The wage guidelines are detailed by the U. S. Department of Labor (DOL). Some mistakes might be the result of human error, but the government is not convinced that this is the only reason. Because HR Services companies are experts at handling payroll they can help small businesses save money by reducing payroll errors.
After a 2014 study commissioned by the DOL found a large number of minimum wage violations, the number of investigators in its Wage and Hour Division was increased as a means of stepping up its enforcement protocols.[1] Keeping the complaints about payroll down to a minimum means not only adhering to the rules but also developing a system within those rules that include:
Accurate tracking of work hours
Proper calculation of overtime
Correct payroll deduction
Compensation for comp time
Mistake 5: Employee Misclassification
State and federal regulations and mandates make it essential that an HR department has all of its I's dotted and T's crossed. The three main areas of concern are employee classification, staying abreast of laws and regulations, and maintaining the proper documentation. While legal issues with an employee are serious, facing governmental sanctions and fines can be devastating to a business.
In 2014, the United States Department of Labor awarded 19 states over 10 million dollars to assist with detecting and enforcing improper classification of employees within these states.[2] The largest area of confusion involves the "exempt" status for an employee, which follows guidelines set by the Federal Labor Standards Act (FLSA).  Basically, salaried (exempt) employees are not paid extra for overtime while hourly (non-exempt) must be compensated for hours beyond the regular workday.[3]
A tax loophole that the Internal Revenue Service (IRS) is closely watching is the classification of employees as contractors. Initially, only small businesses were coming under scrutiny. However, an inadequate HR department at a larger organization could make a similar mistake. Although the IRS's guidelines are complex for distinguishing between contractors and employees, it is essential for the company to understand these details.[4]
Mistake 6: Lack of Government Compliance
Staying up-to-date with government policies is critical for a well-maintained HR department. A system should be in place to keep the company's strategies current with the ever-changing employment environment. A regular internal HR audit can be used as a tool to help ensure that everything is current and complete. Working with an HR Services company is the easiest way for small businesses to stay in compliance.
Good personnel record-keeping is essential for compliance and safeguarding against wrongful termination grievances. The paperwork generated during onboarding, such as the I-9s, should be current and easily accessible. Information regarding employees' health and welfare-related benefits also needs to be available for review. Notifications about any updates and changes must be communicated to all employees.
In 2016, over 90,000 wrongful termination claims were filed with the Equal Employment Opportunity Commission (EEOC).[5] Companies often do many things to inadvertently expose themselves to a wrongful discharge suit. One of the biggest offenses is improper documentation of work performance. When an employee's performance is going downhill and not showing any signs of improvement, creating a paper trail to indicate the decline is the best method for avoiding this issue.
TPG HR Services USA is a leading regional and national human resource provider serving clients of all sizes. Our staff offers decades of cumulative HR experience, expertise, and education. Our range of customizable services makes it so we can assist or replace your HR department at a moment's notice. We work tirelessly to remain up-to-date on current employment laws and best practices for human resources. If you're tired of making HR mistakes, we encourage you to contact us today at 732-917-6000 to learn how we can help.
Sources: