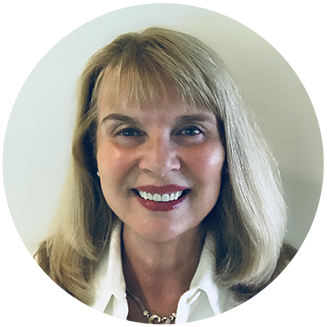 The Importance of Cross-Training Employees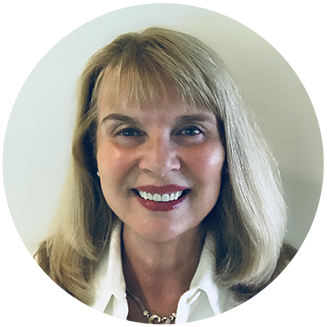 Ms. Pomerantz is the CEO of TPG HR Services USA and has over 35 years of Human Resources practices experience. She holds a Master's in Human Resource Management (MHRM) and is a certified Senior Professional in Human Resources (SPHR) and SHRM Senior Certified Professional (SHRM-SCP). Mary also serves as CEO of Mary Pomerantz Advertising, one of the largest recruitment advertising agencies in the country. Earlier in her career, she was president of the 17th largest staffing firm in the country.
The phrase "cross-training" is popular in the world of exercise and physical fitness, but it can also apply to the overall health of your company. Too many business owners, managers, and executives are content with putting all of their eggs in one basket – meaning they have a one-dimensional staff where each worker can only do one job. This is the old way of doing business, in today's competitive employment landscape, cross-training employees is a great way to ensure that your organization does not miss a step in the event that a worker abruptly quits or has to miss time for any reason. Cross-training employees within your organization is beneficial to you and to your employees.
Why You Need a Flexible Staff
Workers take vacations, sick days, maternity leaves and sometimes they retire or resign. If you only have one employee that does a valuable job for your company, you are basically at his mercy. If he demands more money or threatens to quit, will you have the ability to let him walk away and risk losing his skills or will you have to cave into his demands? Will you have to beg a retiring employee to continue working for just a few more years?
What happens if you have an employee who you would like to terminate because of excessive absenteeism and tardiness but can't because he is the only person trained to meet one of your biggest client's needs? Having a flexible staff means that you can never be held hostage by your employees.
According to Compensation Force, the average voluntary turnover rate for all industries in 2016 was 12.8 percent.[1] This means that if you have a staff of 20 or more people, you will almost definitely have at least one person quit by the end of the year. Will you be able to fill the void they leave behind, or will you have to scramble to recruit and hire someone who can hopefully get the job done?
The Value of Employees Who Can Do Many Things
It's important for you to have a flexible work staff as opposed to a rigid one. When your employees can do more than just what's included in their job descriptions, it creates tremendous advantages for your company.
Reduce Hiring Costs: By leveraging the internal talent you already have on your staff, you will likely avoid making unnecessary hires because your team will already have the skills you need.
Minimize Impact of Employee Turnover: No matter how well you pay them or treat them, some of your workers will inevitably move on from your company. What you don't want is to have important job functions come crashing to a halt because one employee leaves. By cross-training employee A to do employee B's job, and vice versa, you add extra protection when and if one of them leaves.
Uncover New Star Employees: By cross-training your workers to do multiple jobs, you will almost certainly discover new skills and find new superstar employees who will benefit your organization.
Boost Employee Morale: One of the best ways to keep your employees happy and engaged is to offer them new career opportunities. Cross-training your team to do multiple jobs will help them become more valuable to your company while also building new skills that will help their careers.
Foster Teamwork: You don't fail or succeed as individuals within your organization, you do it as a team. Cross-training your employees will allow them to support each other in meeting the needs of your clients.
How to Successfully Cross-Train Your Team
Now that you understand the need to make sure your workers can do multiple jobs, it's time to learn how to implement an effective cross-training plan. This is not something that will happen overnight or even in a couple of months. Doing it the right way requires careful planning, patience and the willingness to commit necessary hours and funds. Here's how you can get started.
Evaluate Your Current Staff: It's very likely that your workers have multiple skills and experiences that can help your company in different ways. Review their resumes, evaluate the skills you've observed and think about other areas within your organization they could naturally transition into. In addition, it can also be helpful to ask employees directly about skills or interests they may have in other areas. They may surprise you with talents that you would never have known about from their resumes or past performance on the job. Asking employees about the skills of others on their work teams can also yield valuable information that can help in the cross-training process.
Present it as a Career Opportunity: Your workers will be more excited about learning new skills if you approach it as a career advancement opportunity as opposed to just more work for them to do. Be sure to quell any suspicions that you are attempting to eliminate any jobs. Many employees will welcome the opportunity to develop new skills that will help them succeed in the future, at your company or elsewhere. If certain employees prove to be especially resistant to your cross-training efforts, this may actually be a red-flag that they are not as flexible or adaptable as you would like. Or, you may simply need to discover what will actually inspire them to learn something new.
Set Realistic Expectations: It will take some time for your employees to learn new skills. Be patient and don't overwhelm them with unrealistic expectations. Also, be sure to set aside adequate time during the workday for them to learn new skills. This is not something you want to rush. Cross-training, like any training, takes time to achieve results. And, some employees will take longer than others to achieve a "sense of mastery" in their new roles. However, given enough time and practice, they will often surprise you with how well they perform in a variety of different roles. This process can also help to reveal any deficiencies you may have in your current training regimen for different roles, as you gain feedback from your cross-trained employees on the process.
Offer a Reward: An employee who successfully learns how to do another person's job should be rewarded in some way. You may not be able to offer a significant financial reward, but an upgrade in job title or some other sort of reward program will provide extra motivation. In the words of the old phrase "Learning is its own reward." However, the reality is that concrete rewards always produce better results than vague benefits or the fuzzy promise of better prospects in the future. A tangible reward, even if relatively small, is always appreciated by employees in response to their commitment to any project – and cross-training efforts are no exception. Cross-training employees can bring a variety of benefits to your organization; sharing some of this benefit with your employees directly is always a good idea.
TPG HR Services USA is ideally positioned to lead your organization's cross-training efforts. We employ a team of experienced and highly capable human resource professionals who understand how to motivate and train employees and get the most out of your staff. In the case of small businesses, it is very common not to have the time or sometimes the ability to coordinate your company's cross-training, you can trust our professionals at TPG HR Services USA to help you every step of the way. Learn more by calling us today at 732-917-6000.