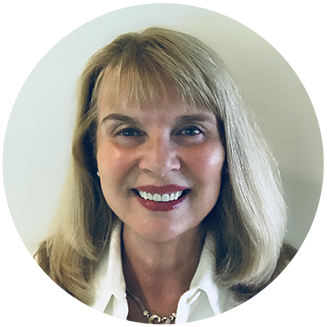 5 Ways HR Services Help Small Businesses Save Money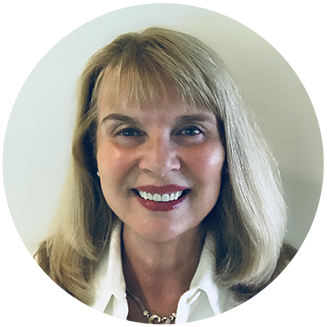 Ms. Pomerantz is the CEO of TPG HR Services USA and has over 35 years of Human Resources practices experience. She holds a Master's in Human Resource Management (MHRM) and is a certified Senior Professional in Human Resources (SPHR) and SHRM Senior Certified Professional (SHRM-SCP). Mary also serves as CEO of Mary Pomerantz Advertising, one of the largest recruitment advertising agencies in the country. Earlier in her career, she was president of the 17th largest staffing firm in the country.
If you run a small business this article "5 Ways HR Services Help Small Businesses Save Money", should be of keen interest to you. After reading this article it should become clear how an HR services agency can provide you with distinct competitive advantages in a number of different areas.
One, our team of HR experts stays abreast of all the latest government laws and regulations to help keep your company on the right side of the compliance equation by preventing lawsuits or government penalties. Of all the different HR services we offer, this one is often the one that is most overlooked or undervalued by small businesses. Two, talent acquisition is provided directly through our sister company that is comprised of experienced staffing professionals who ensure you create the right-sized and right-skilled workforce for your business. Three, we provide supervised, efficient and comprehensive onboarding procedures to help your new talent get "up to speed" quickly and seamlessly, enabling them to contribute to your bottom line as soon as possible. Four, we are big believers in creating a positive employee relations environment. We can advise, or help implement, industry best practices to monitor and quickly address situations as they arise. Five, our HR strategy experts can help your business develop and implement policies and benefits to increase employee retention.
#1: Compliance
The Importance of Compliance
Costly mistakes in complying with federal, state, or municipal legislation or regulations can torpedo the success of almost any small business, resulting in a variety of negative consequences. These consequences can include financial impacts such as costly legal fees and judgments and regulatory penalties that devastate your company's bottom line.


Harder to quantify is the tremendous damage that compliance disputes can have on workforce morale and retention, potentially splitting you employees into "hostile camps" supporting one side or another in a workplace dispute. Unfortunately, compliance can be a tricky area for a small business to keep up with without the help of some sort of small business HR services provider. This is because government regulations and court decisions can shift the compliance terrain so quickly that it can be difficult to keep up with each change in the law or the way laws or regulations are interpreted.
How HR Services Can Help
The best way to stay ahead of the ever-shifting compliance curve is to make sure that you have a well-trained HR compliance staff in your corner. And, when it comes to small business HR services, this often means turning to outside help to ensure that this team is always on top of any changes to the regulatory environment and the latest best practices in the field. When running a small business you never want to let compliance mistakes fester until they mutate into costly "sinkholes" that can drain the company coffers and the morale of your workforce. Don't put your company's future at risk by ignoring or not paying the proper attention to becoming or staying HR compliant.


#2: Talent Acquisition
The Importance of Talent Acquisition
Small businesses have small workforces, and every employee needs to "pull their weight" for the organization to succeed. This reality means that it is critical for small businesses to recruit employees with just the right set of skills and experience for the company's open positions – as well as make sure that the employee will be a good fit within your existing workforce culture. And, you can't simply rely upon hiring someone with the same skills and experience as the previous employee in that position, because the position may be entirely new or different due to the need for a small business to constantly innovate and adapt in order to thrive.


This isn't an area where you can afford a mistake; even one employee who is a bad fit due to their expertise, attitude, or work style can have a huge negative impact on the bottom line of a small business, making smart recruitment one of the critical small business HR services. Recruitment is the most critical "input" for any small business.
How HR Services Can Help
HR professionals with recruitment expertise can help ensure that your small business attracts and converts the exact type of candidate that your company needs to succeed. Individuals with extensive small business HR services experience in the area of recruitment can analyze your needs and quickly devise cost-effective recruitment strategies that will yield the best results. They don't rely upon mimicking the list of requirements from the last time the job was open; they look at what skills will be critical for meeting today's – and tomorrow's – challenges. They also know that recruitment is a very different process in every distinct field – and from one company's culture to another – and don't rely on "cookie-cutter" approaches to achieve their goals. In addition, they understand that different generations of job seekers are not necessarily looking for the same things in a position, and they know how to reach out to a diverse array of candidates for every position.


#3: Onboarding
The Importance of Onboarding
Once a new employee is recruited, all businesses – but particularly small businesses – need to integrate them into their workforces as quickly as possible. As a small business, you don't make the decision to hire a new employee lightly, as it represents a significant investment relative to your overall financial resources. You need them to get on board quickly and start producing results. This dynamic can often lead to new small business employees being rushed through the onboarding process, potentially missing out on some critical aspects of the company culture or expectations of their position.



This, in turn, can snowball into much bigger issues down the road that can negatively impact performance and teamwork over the long term. Onboarding is definitely an area where specialized small business HR services can have a big positive impact.
How HR Services Can Help
By having a team of highly-qualified HR professionals handle your small business' onboarding needs, you can be confident that nothing will be missed or "glossed over" during the onboarding process that will come back to haunt you in the future. This team will be focused on just this task, enabling them to quickly and completely take care of all relevant onboarding tasks from ensuring all paperwork is completed fully and accurately to introducing new employees to the culture, mission, and vision of your small business. This is an especially important part of the onboarding process as it helps to ensure that all of your employees are "working from the same playbook" as they work together on projects in the future. Well-conceived and conducted onboarding can be an essential part of creating a team-centric work environment that fuels small business success.


#4: Employee Relations
The Importance of Employee Relations
We've already established that small businesses can ill-afford to take lightly the decision of bringing new employees into the fold due to the significant investment this represents. So, once you have hired a new employee for your small business, you want to make sure you do everything possible to ensure their success on the job. Often, this boils down to whether the new employee has positive interactions with their immediate supervisor and other managers in your company.


Good employee relations among employees and managers are one of the most important factors in determining whether new employees feel engaged and appreciated on the job, and research has shown that this kind of engagement is very predictive of an employee's productivity and commitment to the organization. Don't waste the potential of valuable new team members by letting negative employee relations "turn them off" from giving their all; make a commitment to foster the kind of positive employee relations environment that fuels small business success.
How HR Services Can Help
Small businesses often have a hectic schedule and a laser-like focus on "the now" in order to stay competitive in an ever-changing marketplace. This can make it hard to take a step back and look at systemic issues like the climate of interaction between managers and employees at your company. However, it is a mistake to let a focus on often time-sensitive projects breed a management culture in which employees feel disrespected or ignored. This is where a team of experienced HR professionals can periodically step in and "take the temperature" of your employees and address any tensions between managers and staff that can crop up from time to time. This approach can ensure that employees remain committed to the vision and goals of your company and fully engaged in their work on your behalf.


Employee relations also has an important positive impact on the next of our 5 Ways HR Services Keep Small Businesses Humming – by helping you to retain employees for the long term, instead of losing them due to a negative experience with a manager along the way.
#5: Retention
The Importance of Retention
As a small business once you've spent the time and resources to recruit a new employee, integrate them into your team, and ensure their skills are cutting-edge through training and development – you can ill afford to lose your investment in that employee by having them leave to go work for one of your competitors. That's why a focus on retention is so critical to small businesses; it's a way of protecting your most valuable assets: your employees. Many small businesses have no established retention policy and rely upon a vague sense of goodwill to form between their staff and the company over time, hoping that this is enough to retain their valuable employees for the long term.


While successful small businesses do often organically generate this sort of loyalty among their employees, isn't it always better to have a plan in place for important objectives, rather than simply leaving them to chance? Like other important aspects of your business, retention deserves to be approached in a systematic and coherent way with a long-term commitment to its success. And, if you don't have the internal staff resources to accomplish this, this is an area where investment in external small business HR services is likely to produce large dividends for your company.
How HR Services Can Help
Retention is a great example of an area where it can be very helpful to have an "outside" perspective on the issue to ensure that you don't "miss the forest for the trees." This perspective could be provided by an internal team that is shielded from some of the day-to-day responsibilities that can derail them from a long-term approach to retention. Or, it could be handled particularly well by an external team of HR professionals who can periodically review how your work environment and policies impact your employees' likelihood to remain with your organization over time. With either approach HR retention specialists should look at a broad range of factors from compensation and bonus structures to benefits to workplace communication and compliance issues to make sure that your small business is doing everything possible to retain the valuable talent that drives small business success. Sometimes, even identifying and addressing relatively small workplace issues such as the problematic behavior of an individual supervisor can have a dramatic effect on overall retention.


Proactivity is also a critical element in this process, enabling you to resolve issues before they result in the exodus of key employees.
If you are a small business under 50 employees it can be especially difficult to devote the necessary time and resources to HR services when other aspects of your business demand your immediate attention. TPG HR Services can assist you with every step of the HR process to help your business run at peak efficiency. Whether you need help with compliance, talent acquisition, onboarding, employee relations, or retention (or all of the above) – we can help ensure that your workforce and your company grow and achieve their full potential.
Contact TPG HR Services today for a free consultation to see how we can help save your small business valuable time and money – 732-917-6000.