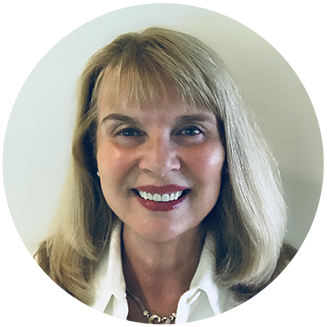 How an HR Services Provider Can Help Your Business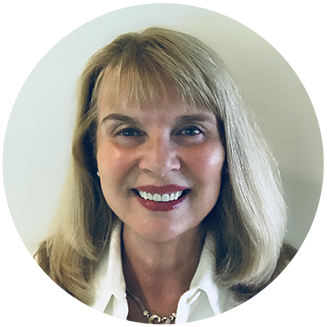 Ms. Pomerantz is the CEO of TPG HR Services USA. She holds a Master's in Human Resource Management (MHRM) and is a certified Senior Professional in Human Resources (SPHR) and SHRM Senior Certified Professional (SHRM-SCP). Mary also serves as CEO of Mary Pomerantz Advertising, one of the largest recruitment advertising agencies in the country. Earlier in her career, she was president of the 17th largest staffing firm in the country.
There are so many things you need to do to help your business grow – the problem is there are only 24 hours in a day and you only have two hands and one brain. You need to focus on finding sources of revenue wherever you can, while still focusing on HR functions and personnel management. Being that this likely only describes a portion of your responsibilities, the question is, how are you supposed to get it all done?
The answer is simple: outsource your essential administrative functions to an HR services organization. Let them take care of your everyday headaches like payroll, employee attendance and benefits administration, while you work on what you know best – your business.
NEVER WORRY ABOUT PAYCHECKS AGAIN
The hassle of tracking all of your employees' hours and compiling the totals day after day and week after week is completely unnecessary. Not only will you save valuable time by outsourcing your payroll to an HR services provider, but you could potentially save some money too. You won't only save money based on the productivity you'll gain from no longer worrying about payroll, you'll likely also save because your HR services provider will be able to avoid costly errors.
AN HR SERVICES PROVIDER CAN HANDLE EMPLOYEE RELATIONS AND COMMUNICATIONS
Managing the day-to-day activities of your employees is an important, yet time-consuming job that generates no income. Depending on the size of your company, the task of mediating employee disputes, handing down discipline, writing and sending out newsletters, conducting employee evaluations – not to mention several other duties – can be extremely time-consuming.
EMPLOYEE RECRUITING, HIRING AND ONBOARDING ARE COVERED
For some businesses, it's impossible to grow without recruiting and hiring more staff. But you don't want just anyone joining your team. You want to make sure you're getting the right fit for your position and culture. An incorrect hire can cost you thousands, so you need to make sure the right amount of time and effort is dedicated to recruiting.
DEVELOPING SYSTEMS TO REWARD AND RETAIN YOUR BEST EMPLOYEES
Once you have assembled and trained a talented and highly-skilled staff, it makes sound economic sense to do everything you can to try to reward them for their productivity and retain them for the long term. However, day-to-day priorities often take precedence, leading to a situation where most companies don't have well-thought-out and implemented systems to reward performance and focus on long-term retention of your high-performing employees. While recruitment often gets bursts of attention (usually in a crisis-type manner due to employees leaving unexpectedly or your business rapidly expanding), a similar focus rarely is given to the arguably more important task of retention. This is true even though a high employee retention rate will help you to avoid the "mad rush" to fill positions left open by departing employees.
This tendency among many companies to treat retention as an afterthought is a grave mistake that can have serious negative consequences on your bottom line. However, working with an HR services provider like TPG HR Services can help you avoid falling into the trap of "employee churn" sapping the productivity of your workforce and the profitability of your business. By partnering with highly-skilled HR professionals who are not bogged down with day-to-day business priorities, you can ensure that your organization develops and implements systems that recognize employee achievement, reward productivity, and make employees feel appreciated and valued – all essential ingredients in retaining a quality workforce for the long term. Processes like unbiased performance review evaluations and bonus structures, based upon current best practices in the field, can help to ensure that your investment in recruitment and training doesn't "walk out the door" to one of your competitors. An HR service provider can also conduct periodic reviews of your compensation ranges to make sure that they are competitive with market rates so that your key performers don't feel tempted to look elsewhere for employment.
Best Practices with Formal Performance Reviews
Writing goals at the start of the performance cycle and adjusting them if needed.
Giving leaders guidance on making feedback an ongoing conversation.
Using objective criteria as much as possible.
Requiring comments and examples to support ratings.
Allowing employee comments and an appeals process. [2]
REDUCING COMPLIANCE ERRORS AND HEADACHES
Nothing can torpedo the success of a business quicker than costly compliance-related mistakes. Unfortunately, it can be difficult to keep up with the constantly-changing maze of federal, state, and local workplace laws and regulations. That's where a highly-skilled HR services partner such as TPG HR Services can be invaluable. Our team can keep you up-to-date with all of the important workplace legislation and rulings that you need to follow – as well as designing procedures based upon current best practices that will help keep you ahead of the ever-changing regulatory landscape. Let's face it; most companies don't have the time or the resources to devote an entire team to HR compliance. But, TPG HR Services already has that team in place, and we can help you avoid the costly lawsuits, regulatory penalties, and reputational damage that compliance errors can bring to your business. It's just one more way that working with a highly-skilled HR services provider can actually save you time and money while letting you focus on the core priorities of your business.
CONSIDER AN HR PARTNERSHIP
The goal of every business owner should be to thrive, not just survive. But if you're constantly stuck under a pile of administrative duties, it becomes increasingly difficult to commit the time necessary to growth. This is why more and more business owners have partnered with an HR services provider, and why you should as well. TPG HR Services USA has extensive experience providing human resource needs for businesses throughout the nation. Contact us today at 732-917-6000 to learn more about our many HR services and how we can help your business run better.