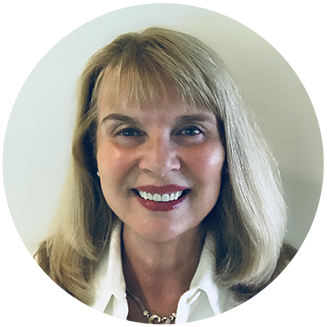 5 Principles Behind Effective Employee Recruitment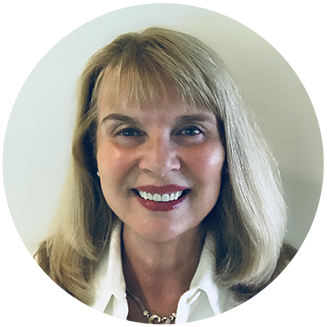 Ms. Pomerantz is the CEO of TPG HR Services USA. She holds a Master's in Human Resource Management (MHRM) and is a certified Senior Professional in Human Resources (SPHR) and SHRM Senior Certified Professional (SHRM-SCP). Mary also serves as CEO of Mary Pomerantz Advertising, one of the largest recruitment advertising agencies in the country. Earlier in her career, she was president of the 17th largest staffing firm in the country.
Let's face it; recruiting new employees is often done in somewhat of a crisis atmosphere where there can be a lot of pressure to fill an empty position quickly, without much prior notice. However, the costs of recruiting the wrong person for that position can be vastly greater than a small delay caused by making sure you get the best possible candidate. So, how can you ensure that you attract and hire the best individuals for your company's open positions? A good place to start is by following the 5 principles of effective employee recruitment listed here:
Principle #1: A strong employer brand pays off
If you have built and successfully communicated a strong, positive and welcoming reputation as an employer over time, effective employee recruitment becomes much easier, enabling you to attract the best candidates with much less effort on your part. However, this is a long-term process that requires you to make sure that you present a consistent image to potential employees in all your company communications – and that this message "jives" with your employees' actual experience in the workplace. When implemented properly, this approach can transform your organization into one that applicants actually seek out on their own even when you are not actively recruiting candidates, giving you access to a "deep bench" of top-quality talent.
According to the Harvard Business Review, business CEOs are increasingly aware of the importance of employer branding to their recruitment efforts. However, their ideas on the most important employer branding objectives have shifted over time. In fact, when asked to look into the future and assess their main employer branding objectives moving forward, CEOs gave significantly different answers when asked to look only 5 years ahead. The chart below illustrates these findings:
Principle #2: Recruiting from within has multiple benefits
Oftentimes, organizations fail to consider current employees for their open positions because they have mentally "pigeon-holed" them as only being suited for their current roles. Your current employees may have skills and experiences that would be a great fit for a new position that you may be unaware of because you have never asked them to perform that role in your business. Even if they may not have one of the laundry list of skills you want for a new position, a current employee can always be "trained-up" in one or more areas through training or mentorship programs. Training experts, Explorance, have even identified "5 Corporate Training Programs Every Employee Should Take" that illustrate how training can help to make all of your employees more effective in their positions. These include programs in the following:
Effective Communication
Time Management
Project Management
Leadership Training
Diversity Training
This is a great way to get a position filled by an individual whose work ethic and teamwork is already a known quantity, rather than "rolling the dice" with a new candidate who you have not seen "in-action" before. In addition, this approach isn't just an effective employee recruitment technique, it can also aid in your overall retention rate of employees. When employees see that you are willing to promote from within, you give your workforce the sense that their hard work is appreciated and rewarded. Promoting from within also helps build your employer brand when you do recruit from outside the organization, as individuals are much more likely to pursue an opportunity at a company that is known for giving their staff the opportunity to advance within the business.
Principle #3: Including employees in the process yields better results
Even if you do not have any current employees who "fit the bill" for promotion to a currently open position, involving employees in the recruitment process can help to make it more successful. The most effective employee recruitment processes involve current employees at multiple stages. One area where current employees can be very helpful is in screening resumes on a technical level where they can often identify relevant skills more precisely than an individual in your HR department who may not have as much knowledge about the specific details of the field. In addition to screening resumes of applicants, it can be also very useful to have employees from the appropriate departments be involved in the interview process so that they can ask the specific technical questions that often "weed out" the truly prepared candidates from those who just know the right keywords to include on their resume.
Current employees can also be a very helpful resource as "brand ambassadors" for your company, helping to spread the word about your company's work environment, compensation, and benefits. You can further leverage the effectiveness of this resource by establishing formal employee referral programs that reward current employees who refer candidates who get hired for open positions. These referred candidates often prove to be your best employees in the future as current employees have the best sense of what qualities will make an applicant successful on the job.
Principle #4: Competitive compensation and benefits work wonders
Let's face it; at its core, work is primarily undertaken for the financial rewards and security it provides. While there are many ways to increase your odds of attracting and hiring the most highly-skilled candidates, offering competitive compensation and benefits is an essential component of effective employee recruitment efforts. It is critical that you are aware of what your competitors are offering their employees for similar positions and make sure that your compensation and benefits offerings measure up. In addition, for certain key positions that create tremendous value for your company (and where that value is quite variable depending on the quality of the individual in the position), it can often make sense to revisit the compensation you offer based upon ACTUAL value to the company rather than past precedent or place in the organizational hierarchy.
The work of Mark Huselid and others at Rutgers University's prestigious School of Management and Labor Relations has highlighted how companies often make compensation decisions with little or no regard for how much profit individuals actually generate for the organization. He and his fellow authors of The Differentiated Workforce argue for an approach to compensation that is based upon the true relative value of an "A player" in a given position versus their less successful "B or C player" counterpart. The example below illustrates how variable job performance (and impact on the bottom line) can be from the best employees to the worst in the same positions at a given company – and hence why it can be so critical to recruit the best employees, particularly for positions with great variability in results and impact on value creation.
Principle #5: Sometimes a staffing company is the answer
Just because you can fill all of your positions by using your in-house staff to recruit candidates, doesn't mean that you always have to "go it alone." Sometimes, when it is critical to fill a position quickly with an individual who can "hit the ground running," turning to a staffing agency can be the best choice to ensure effective employee recruitment. Staffing agencies such as TPG Staffing can help you fill open positions quickly with experienced individuals even if your in-house staff is busy with other important priorities. Staffing agencies are also experts at properly telling candidates they didn't get the job because they have to do it every day. The key is to choose an agency to work with that has experience and expertise in your company's specific field, so that they know exactly what skills and training will translate into on-the-job success at your organization.
Need help with effective employee recruitment?
TPG HR Services can help you recruit the best candidates for your organization in a variety of ways. These include:
Helping to build your employer brand
Designing and implementing training or mentorship programs
Developing and publicizing employee referral programs
Identifying and assigning compensation levels to key value-creating positions
Working with our sister company, TPG Staffing, to fill select openings
And much, much more
Call TPG HR Services at 732-917-6000 to find out how we can help your organization assemble the talent you need to fuel your future success.