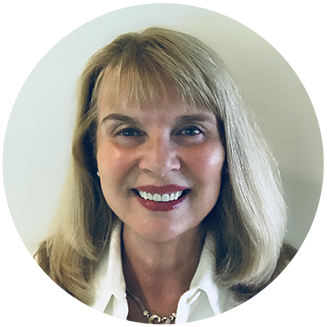 The Most Common Mistakes Companies Make Concerning HR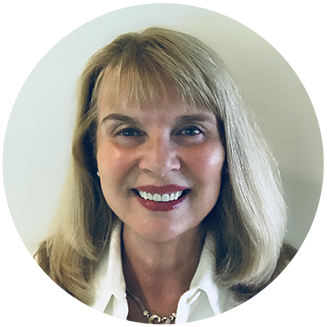 Ms. Pomerantz is the CEO of TPG HR Services USA. She holds a Master's in Human Resource Management (MHRM) and is a certified Senior Professional in Human Resources (SPHR) and SHRM Senior Certified Professional (SHRM-SCP). Mary also serves as CEO of Mary Pomerantz Advertising, one of the largest recruitment advertising agencies in the country. Earlier in her career, she was president of the 17th largest staffing firm in the country.
In the hustle and bustle of all the critical business decisions that must be made each day for companies to stay competitive and profitable, sometimes HR issues are often an afterthought if they are considered at all. Choosing to ignore, or worse an insistence upon doing something contrary to HR best practices can sometimes create a huge problem for a company that potentially have a massive impact on its productivity and profitability. The most successful companies are proactive and consistently implement current HR best practices, ensuring their HR strategy is"on-point" and fully compliant. Listed below are some of the most common HR mistakes that companies make, and if left unchecked, can negatively impact a business and its bottom line.
The 3 "R"s to avoid: Rushed, Reactive Recruitment
In an effort to keep costs low, many companies try to hold off on hiring new employees until it is absolutely necessary. This is understandable as payroll costs are often a large part of any company's expenses, and keeping them low id a wise business decision. However, this often leads to a situation where a company needs to hire a new employee "yesterday" to meet their staffing needs, and the entire recruitment process is carried out in an atmosphere of crisis management. This rushed approach to recruitment can lead to companies hiring the wrong individuals for their open positions and even to defining the roles of those positions incorrectly.
The negative impact that bad hires can have on a company's productivity and morale can then far outstrip the "savings" of filling the position quickly. In addition, many of the positions later need to be filled again when the poorly fitting employee is released, racking up further expenses in time and money. One of the most common hr mistakes is not to approach employee recruitment proactively. The best hiring strategies avoid potential crisis situations by planning ahead and anticipating what new hires will need to do their jobs properly. This type of hiring strategy also enables you to review your job descriptions for different positions and make sure they accurately represent the skills you need to fill evolving roles. This way, when a need to hire staff arises, you are prepared to move forward and get the best possible fit for your open positions.
Starting Out on the Wrong Foot: Outdated Onboarding Materials
Revising an employee handbook is not on the top of anyone's list of favorite projects to tackle, but it also one of the most common hr mistakes and sometimes can be a costly mistake too. Having outdated or inaccurate employee onboarding materials can cause a litany of problems down the road for your company. Some of these problems are connected to the issue of regulatory compliance; as laws and regulations change, you need to make sure that your onboarding materials accurately reflect the current legal requirements. Also, effective teamwork requires that all employees are on the same page, and an updated employee handbook, distributed to and signed for by all staff members, is a great way to begin this process. You never want new employees to have a rocky transition because a study by the Aberdeen Group has found that 90 percent of organizations believe employees make the decision to stay or leave within their first year.
When revising your employee handbook, the following items are important elements to include:
code of conduct
communications policy
nondiscrimination policy
compensation and benefits
employment and termination guidelines
Missing in Action: Incomplete Employee Record-Keeping
It easy to forget to compile all of an employee's documents in one place, but the results of incomplete employee record-keeping can be disastrous. When any kind of compliance issue comes up, it's critical that all employee records be easily accessible and up-to-date. In addition, when employees violate policies or are given warnings about inappropriate behavior in the workplace, these instances must be thoroughly documented in their employee files. If you end up terminating an employee for repeated violations of a company policy or procedure and you have no evidence of prior infractions, your company could be in serious legal jeopardy, all because someone didn't spare a few extra minutes to keep the employee files current. Other critical files such as I-9 forms also always need to be easily accessible in the case of a visit by immigration authorities.
Wasting Potential: Minimal or Nonexistent Training Programs
Once you have taken the time and expense to recruit and retain a skilled workforce for your business, why would you let those skills grow stale and those workers get behind the curve on the latest technology or best practices? Companies with minimal or non-existent training programs are doing just that. And, you can be sure that your competitors aren't all making the same mistake. According to a recent study by SHRM, 62% of organizations offer tuition reimbursement for their employees in addition to other sorts of training. [1] Providing training for new employees makes sure that they can hit the ground running and mesh well with your existing team members. Giving your entire workforce access to cutting-edge training ensures that they will always have the skills you need to successfully match your business competitors. It is often much less costly to "train-up" your current employees in the latest skills than be forced to hire new staff and fit them into your current team. And, with all of the different online and offline training options available to companies today, there is no excuse to make the mistake of not keeping your staff trained in your field's latest skills and approaches.
Flying Blind: Limited or Non-Compliant HR Policies
When companies overlook the importance of comprehensive HR policies or fail to update them in response to changing federal and state regulations, they can be left in serious trouble. If your HR policies are not compliant with current law, it can be a disaster when an incident occurs that results in a legal or regulatory investigation. Don't expect an OSHA investigator to be understanding when you haven't followed their latest regulations and an accident occurs in your offices or warehouse. In the midst of a critical situation, when HR policies don't exist to provide guidance, staff members are forced to "fly blind" and often will make some of the most common HR mistakes.
Situations such as workplace violence or sexual harassment are not areas in which you want to make decisions based upon your gut feelings or best instincts at the time; you need detailed policies in place to protect your company and your employees. Other areas such as disaster planning may seem unnecessary until the unfortunate moment arrives and everyone is left looking around in vain for guidance. You owe it to your business and your employees to have detailed and updated HR policies covering all aspects of business operations.
Avoid Common HR Mistakes With Help From TPG HR Services USA
When you choose to work with TPG HR Services, we begin the HR review process by thoroughly auditing your current HR policies and administration. After completion, we provide recommendations on how we can help you set up a strategy and system of administration to make sure you are in compliance and stay ahead of the HR curve for the future. When you work with TPG HR Services, you decide exactly how much of your HR duties you would like to handle in-house and how much you would like our team to oversee and implement. TPG HR Services provides our clients with HR expertise combined with proven consulting experience. Contact us today at 732-917-6000 to start working with TPH HR Services and learning how to implement HR best practices throughout your organization.