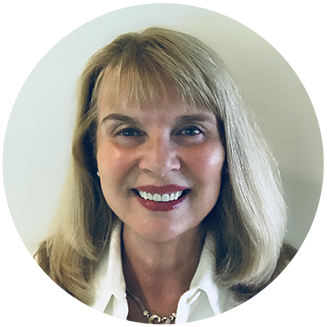 Small Business HR Outsourcing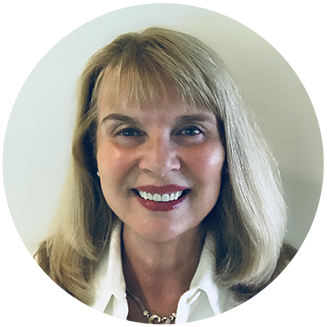 Ms. Pomerantz is the CEO of TPG HR Services USA and has over 35 years of Human Resources practices experience. She holds a Master's in Human Resource Management (MHRM) and is a certified Senior Professional in Human Resources (SPHR) and SHRM Senior Certified Professional (SHRM-SCP). Mary also serves as CEO of Mary Pomerantz Advertising, one of the largest recruitment advertising agencies in the country. Earlier in her career, she was president of the 17th largest staffing firm in the country.
Small business HR outsourcing has become an increasingly popular option for many small business owners due to a variety of reasons. First off, many small businesses don't have the resources or expertise to recruit, train, and maintain a qualified in-house HR staff. Human resources outsourcing can enable small businesses to save money while still benefiting from the wide array of services that in the past were only available through having a dedicated internal HR team on-site. Small business HR outsourcing has become a "game-changer" for many small businesses enabling them to compete successfully with larger competitors in their industry that have the time, resources, and expertise to hire their own full-time HR teams.
The Ever-Increasing Role and Need for HR in Companies of All Sizes
According to a Forbes article on the subject, with the current emphasis on company culture and loyalty, the role of human resources management and the types of benefits a company offers have become increasingly important for all businesses. However, small businesses often don't have the resources to support internal HR departments to provide these services. And, trusting your HR responsibilities to an employee who isn't properly trained in HR matters (or only works on it a portion of their time) can lead to a variety of problems. Forbes advises that small business HR outsourcing may give you more HR expertise "bang-for-buck" than attempting to either ignore HR needs or handle them exclusively in-house. [1]
Reap the rewards of small business HR outsourcing
Small business HR outsourcing can increase the productivity of your workforce, streamline many of your business processes, and enhance your organization's morale and work culture. It enables you to hire qualified personnel, offer them superior benefits, get access to the latest HR technology, and build the kind of positive workplace culture that will help fuel your company's growth and profitability for years to come. HR outsourcing lowers costs spent on salaries, hiring, and training, in addition to the often costly financial penalties that noncompliance can incur. For a small business owner, these penalties can even threaten the financial solvency of the company itself, making compliance a truly "life or death" proposition for many small businesses.
Focus on what you do best
Perhaps the most important benefit of outsourcing HR functions as a small business is that it frees you up to concentrate all of your energy and focus on the things that drive your company's success. And, for a small business, the money and time saved by outsourcing HR can be dedicated to other areas that will help grow your business now and in the future. Time, in fact, may be an even more important factor than money in this equation, as many small business owners feel that there simply is not enough time in the day to focus on all of their key priorities. Outsourcing HR functions is one of the best, concrete ways to give small business owners and their teams the time to focus on what they do best, free from the critical, but oftentimes mentally draining, day-to-day administration of HR functions.
Tap into a wellspring of HR experience and expertise
Small business HR outsourcing, in addition to being a more cost-effective option, can even outperform the efforts of the kind of well-funded internal HR departments that many larger companies maintain due to some of the unique advantages it provides. By partnering with a dedicated HR services provider, you gain access to the experience and expertise of a vast array of HR professionals, larger even than many large companies can support. The breadth of hands-on experience of this outsourced HR team in a diverse range of HR functions ensures that you will never be caught off-guard by any HR-related situation that arises at your company.
Nimbly adapt to a changing business climate
Even the best-staffed and most experienced internal HR teams at larger companies will tend to be experts mainly in the areas that their company has traditionally operated in, often making them ill-prepared for any necessary sudden changes in business strategy or workplace culture. In fact, an entrenched internal HR department can even be a hindrance to an organization that needs to dramatically adjust its business practices by bogging new initiatives down in bureaucracy or outright resistance to change. Outsourcing your HR to an outside provider enables your company to avoid this potential problem and nimbly adapt to any changes in the business climate – the hallmark of success for any small business.
Stay ahead of shifting government regulations
As any small business owner knows, government regulations at the federal, state, and even local level can often be a barrier to small business growth and success. While larger companies have access to HR and legal teams to keep track of, ensure compliance with, and even lobby against these regulations, small businesses often feel like they are constantly "behind the eight-ball" with regard to government regulations. And, as intrusive and limiting as these regulations can be at any given time, the fact they are constantly changing is perhaps the most maddening. Regulations on insurance, medical leave, parental leave, retirement plans, and workplace safety can seem like an ever-shifting maze of requirements to which you need to comply. However, by outsourcing your HR services, you can be confident that your small business will not only be in compliance with today's regulations but also be prepared for new regulations that may be coming in the future. By giving you access to a team of HR professionals who constantly stay abreast of the changing regulatory landscape, small business HR outsourcing can put you "ahead of the curve" when it comes to government regulation at all levels, ensuring you can avoid any unpleasant regulatory surprises in the future.
Gain helpful objectivity
Small businesses, in particular, often have a non-hierarchical work environment where roles and rules can be blurred at times. This is often a very effective system for making employees feel comfortable to achieve their utmost productivity. However, it can also inhibit employees experiencing negative workplace issues from coming forward with them for fear of not being seen as a team player or uncertain as to whether their concerns will be kept confidential from coworkers or managers. In the worst-case scenario, some employees may feel that certain team members receive preferential treatment due to personal relationships with business owners or management. This is one area where having outsourced HR functions in areas such as workplace training, complaints, or investigations of problematic workplace conduct can be extremely helpful. An outside HR services provider provides an objective, external resource to address these concerns in a way that all employees can have faith in and trust to be objective.
You choose which HR functions your company needs help with
Small business HR outsourcing, however, doesn't have to be an "all-or-nothing" proposition. As a business owner or HR professional, you can always pick and choose which functions you would like to handle internally and which you would prefer to outsource. This flexibility is a key component to consider when choosing an HR services provider with whom to partner. The following list contains just some of the HR functions you may choose to outsource:
Employee Recruitment
When you urgently need to bring new staff to your team is often the exact time when you don't have resources to spare for the recruitment process. Outsourcing employee recruitment solves this dilemma.
Employee Screening and Onboarding
Once you have recruited a new employee you want them to get up and running as soon as possible. Outsourcing screening and onboarding functions can help you do so without draining the time or focus of your current team members.
Training and Development
Just because your current employees are knowledgeable in their areas of expertise doesn't mean that they have the skills, temperament, or time to teach that expertise to new or existing team members. Sometimes outsourcing training and development of employees is the best option to ensure they acquire the new skills they need to succeed as their roles shift or grow.
Employee Rewards and Recognition
Many small and large businesses alike have found that employee reward/recognition programs are a very effective way to build employee morale, enhance productivity, improve safety, and recognize years of service. But, for smaller businesses, these programs can be difficult and time-consuming to administer effectively. Outsourcing these programs can ensure their success and their perceived fairness among your workforce.
Harassment Prevention Training
With a sensitive subject like sexual harassment in the workplace, you want to make sure you clearly educate your employees thoroughly on all aspects of this issue including the processes you have in place for the reporting of harassment complaints and their resolution. Outsourcing harassment prevention training can an effective way to do this.
Compliance and Employee Relations
Ensure your small business is compliant with all workplace and labor laws and regulations. Address employee concerns and issues about policies or the behavior of co-workers or managers.
Payroll Processing
Nothing has a more negative effect on employee morale (or opens you up to potential legal or regulatory liability) more than improper calculation or distribution of employee payroll and payroll taxes. Outsourcing this function saves you time, money, and aggravation.
Benefits Administration
Offering competitive employee benefits can be a great way to attract and retain the high-quality talent your small business needs to succeed. But, you need to make sure that all of the paperwork and processes concerning open enrollment, audits, etc. are handled properly. Outsourcing your benefits administration can streamline this process.
Workers' Compensation
Handling workers' compensation claims and insurance plans is a critical function that requires expertise and the establishment of a fair and equitable process. By outsourcing this function you can be confident that it is handled expeditiously and correctly.
Source: SHRM
Small business HR outsourcing pays dividends
Partnering with an HR services provider like TPG HR Services can be a great way to provide your employees with the level of HR services that they deserve. By taking care of all or some of your company's HR responsibilities, you'll be better able to focus on the critical drivers of your company's growth and profitability – while being confident that your HR needs are being met with the highest levels of quality and expertise. There's a reason why so many small businesses are choosing to outsource some or all of their HR functions: it pays dividends! And, there is no better choice for small business HR outsourcing services than the experienced and highly skilled staff at TPG HR Services.
Give us a call today to find out how TPG HR Services can help your small business grow and succeed.
Sources: