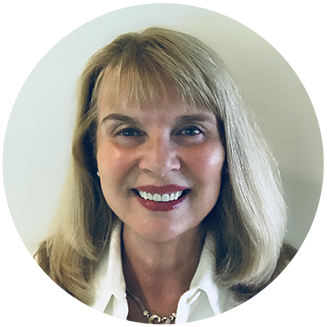 Dealing with Workplace Stress during the COVID-19 Pandemic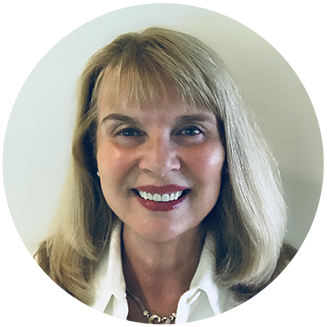 Ms. Pomerantz is the CEO of TPG HR Services USA and has over 35 years of Human Resources practices experience. She holds a Master's in Human Resource Management (MHRM) and is a certified Senior Professional in Human Resources (SPHR) and SHRM Senior Certified Professional (SHRM-SCP). Mary also serves as CEO of Mary Pomerantz Advertising, one of the largest recruitment advertising agencies in the country. Earlier in her career, she was president of the 17th largest staffing firm in the country.
Whether you are going into work at a workplace that has been altered by the threat of this disease or working from a home office set-up with its own set of issues such as Wi-Fi connectivity or lack of access to company resources – the COVID-19 pandemic has probably changed the way you work and increased your workplace stressors. Fear and anxiety about this disease can be overwhelming, increasing workplace stress that can lead to burnout. Public health actions, such as social distancing, can, in turn, make you feel isolated and lonely, potentially increasing your stress and anxiety levels.
To successfully navigate these potential pitfalls of trying to work from home during COVID-19, you need to identify:
Potential workplace stressors

Symptoms of workplace stress

Ways to build resilience and manage stress
Identifying Potential Workplace Stressors
During the COVID-19 pandemic, we are all exposed to a variety of stressors that can have a negative impact on our mental health and overall well-being. Some of these stress-inducing factors are specifically related to the ways in which the COVID-19 pandemic has changed our work environments and responsibilities. Each one of these factors can have negative consequences for both your productivity at work and your physical and mental health and well-being.
Common Work-Related Stressors during the COVID-19 Pandemic
Questions about the future of your job or organization
Concern about being exposed to the virus at work
Guilt about not being on "the frontline" or contributing enough
Taking care of personal and family needs while working
Difficulty juggling different responsibilities or workloads
Limited access to the tools you need to do your job well
Adjusting to a different work schedule or environment
Learning to use new tools and deal with technical issues while remembering there is no magic button that fixes everything! [1]
Monitor Yourself for Signs of Workplace Stress
With so many things competing for our attention during the COVID-19 pandemic it can be very easy to neglect those moments of introspection that are essential for monitoring our own personal mental health and well-being. But, there is nothing more important than ensuring you don't become overwhelmed by stress that can build up over time if you ignore the symptoms. If you don't take care of your own mental health you can't truly take care of any of your other responsibilities, personal or professional.
COMMON SYMPTOMS OF STRESS
Experiencing Feelings of:
Irritation, anger, or denial
Uncertainty, nervousness, or anxiety
Sadness or depression
Being overwhelmed or burned out
[1]
Having Difficulty:
Sleeping
Concentrating
Motivating yourself
Eating or exercising
[2]
Building Resilience and Managing Workplace Stress During COVID-19
How you cope with stress can affect your well-being, the well-being of the people you care about, your workplace, and your community. During the COVID-19 pandemic, it is essential that you recognize when you are becoming overly stressed, take steps to build your resilience, and know where to go if you need help. Some of the best ways to enhance your resilience to stress fall into the following general categories:
Connecting with Others

Practicing Self-Care

Creating & Maintaining Structure

Updating Knowledge & Access to Resources
1. Connecting With Others
Talk openly with employers, employees, and unions about job stress and how the pandemic is affecting work.
Identify specific things that cause stress in the workplace and work with colleagues to propose solutions.
Outside of work, talk with people you trust about your concerns, your feelings, or how the COVID-19 pandemic is affecting you.
If social distancing makes in-person contact impossible, connect with others through phone calls, email, text messages, mailing letters or cards, video chat, and social media.
Check on others and look for safe ways to offer social support to others. Helping others can improve your sense of control, belonging, and self-esteem.
2. Practicing Self-Care
Take breaks from work to stretch, exercise, or check in with your supportive colleagues, coworkers, family, and friends.
Spend time outdoors, either being physically active or relaxing.
Practice mindfulness techniques.
Do things you enjoy during non-work hours.
Take breaks from watching, reading, or listening to news stories, including social media to avoid mental and emotional exhaustion.
If you feel you may be misusing alcohol or other drugs (including prescription drugs) as a means of coping, reach out for help.
If you are being treated for a mental health condition, continue with your treatment and be aware of any new or worsening symptoms.
3. Creating & Maintaining Structure
Increase your sense of control by developing a consistent daily routine when possible – ideally one that is similar to your pre-pandemic schedule.
Make sure you get enough sleep on a regular basis.
If you work from home, set a regular time to end your work for the day, if possible.
4. Updating Knowledge & Access to Resources
Know the facts about COVID-19 and share accurate information with people you care about.
Ask about how to access mental health resources in your workplace.
Identify those things which you do not have control over and do the best you can with the resources available to you.
Emerging Stronger & More Resilient from the COVID-19 Pandemic
The COVID-19 pandemic has changed the way we all work and live our lives, adding numerous new stressors to our daily routines. Although each of us will personally experience different stress-inducing factors in our workplaces, we can all improve our responses to these stressors by following some simple steps in our work and home lives. A three-fold approach of 1.) proactively identifying potential sources of stress, 2.) being aware of our own personal symptoms of stress as they manifest themselves, and 3.) developing strategies that help each of us to become more resilient in the face of the multiple stressors inherent in the COVID-19 pandemic and our response to it – can help all of us to weather this storm together and emerge from the other side of it stronger and more resilient than ever.